Please join us for a Savvy Social Security Planning workshop on
Wednesday, April 23, 6:30-8:30 PM
At Arlington Central Library 2nd Floor Meeting Room
1015 N Quincy St., Arlington
Certified Financial Planner and Virginia Cooperative Extension volunteer Mike May will give a free workshop on social security considerations for your retirement planning.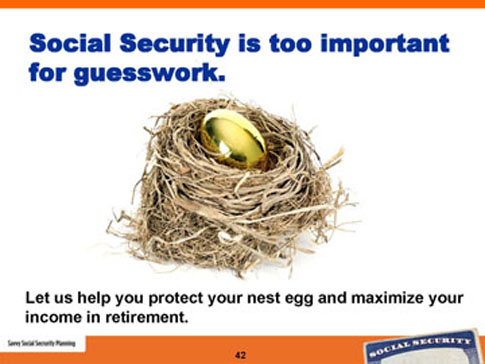 In this workshop you will learn:
• 5 factors to consider when deciding to apply for benefits
• When it makes sense to delay benefits—and when it does not
• Why you should always check your earnings record for accuracy
• How to estimate your benefits
• Two innovative strategies for coordinating benefits with your spouse
• How to minimize taxes on Social Security benefits
• How to coordinate Social Security with your other forms of retirement income
Pre-registration not required, but does help us know how many copies of handouts to bring. To register or for more information contact jabel@vt.edu.
Event sponsored by Virginia Cooperative Extension and Arlington County Libraries.